1929 Model A Hot Rod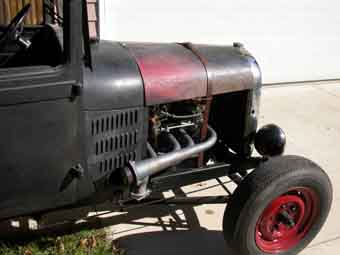 The stock 'banger has a few upgrades good enough to leave the hood sides off. We just had to use a belt with some fancy sprint car hardware to hold it down.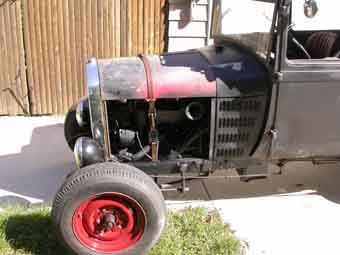 As you can see, louvers are a big part of this car's look. We punched them whereever we could.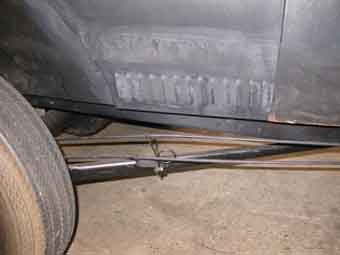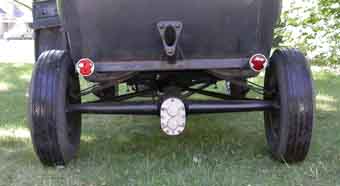 The quickchange is a fake, but looks right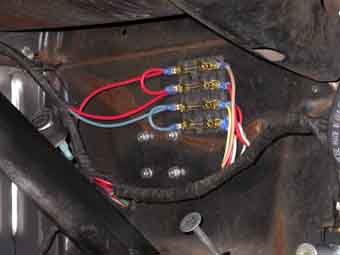 Four circuits was all we needed when we wired it from scratch. We used modern wire for safety but wrapped it with period correct friction tape.