1937 Chevy
The next part of the project was to replace the bent and rusty tail panel. Fortunately, a quality reproduction was available from EMS in Cleveland.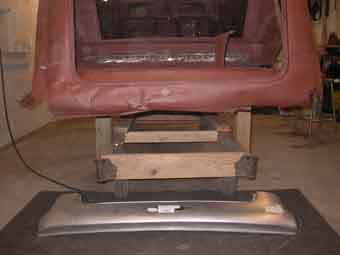 The old panel was quite damaged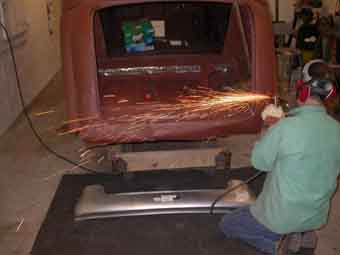 It came out very quickly.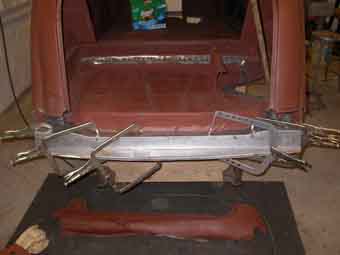 Then we had to weld in the inner reinforcement.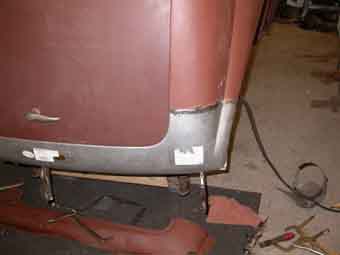 We fit the panel to the trunk lid and clamped and tack welded it into position.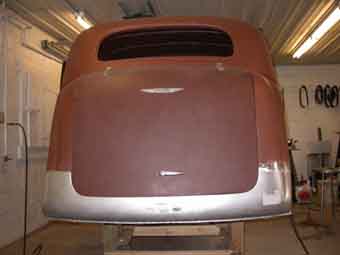 After finish welding and grinding, we're ready to move on.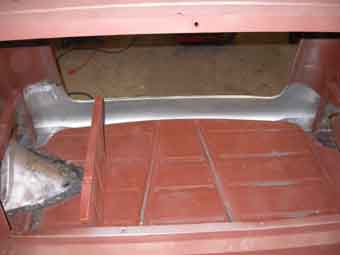 It's looking much better from the inside too.