1937 Chevy
The left rear quarter panel was collision damaged. We sectioned in a used piece from a parts car.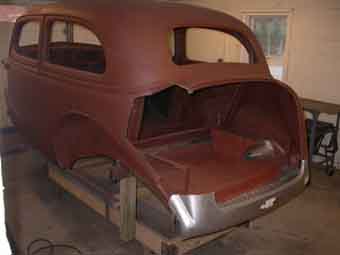 We cut out the damaged section.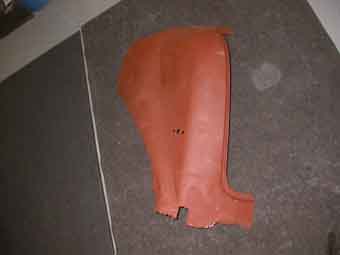 We used this piece from another car.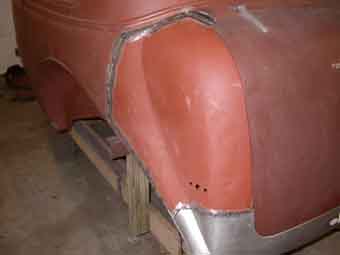 We tacked it into place.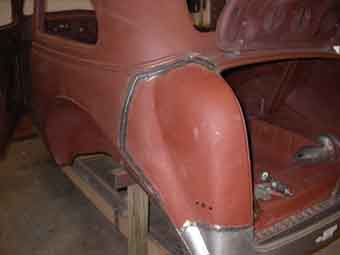 Then we finish welded it.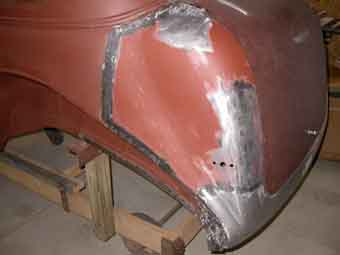 We ground the welds smooth.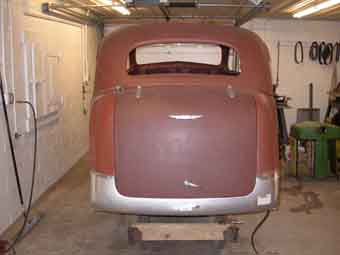 Trunk lid fits great!