MGA Twin Cam
This MGA Twin Cam is being restored after being in storage for a long time. It spent some of its time in Texas, so it is reasonably solid.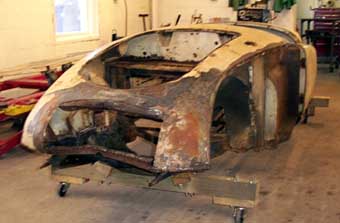 It has moderate collision damage to the nose. The radiator floor has been cut away.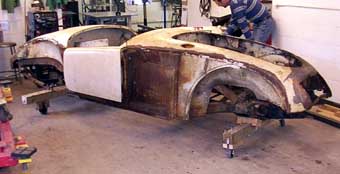 The car is solid and still has the original sills.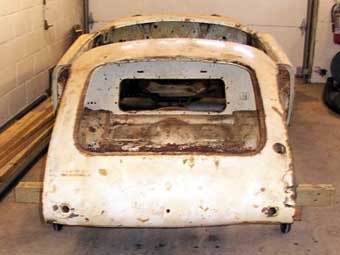 The rear apron has been bent slightly over the years.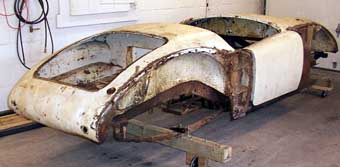 The trunk area and b-pillars are in excellent shape.