MGA Twin Cam
The chassis came back from the sandblaster in very good shape.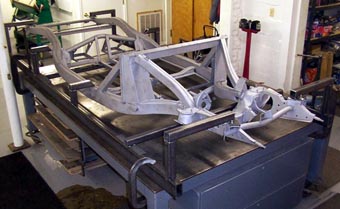 We mounted it to our measurement fixture and it is very straight.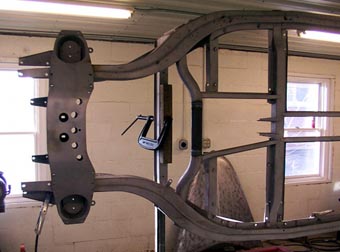 We replaced the lowest portion of center tube because it was dented--this is a very common repair for us.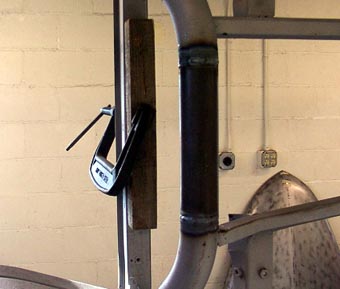 After grinding, the repair cannot be detected.