MGA Twin Cam
Usually, there is a lot of inner structure repair necessary on the front and rear tubs. Since this was a solid car, all that was really necessary was the inner and outer sill repairs.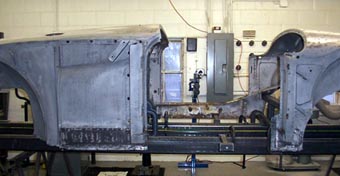 We cut way the inner and outer sills.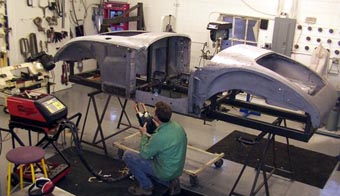 Next, we spot welded a new inner sill in place.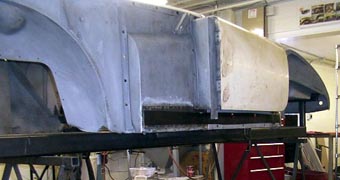 Before installing the sill, we rustproofed the inner areas.

Then we spot welded the sill in place. Next comes the rocker panel.