MGA Twin Cam
After stripping the paint from the body, we mounted it on our jig to start the sill repairs. The right side rocker panel had previously been replaced, but the sill underneath wasn't repaired at the time. The replacement rocker panel was brazed on in about five spots at the top and had three screws holding it at the bottom.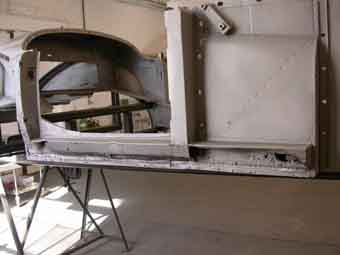 The B-pillar and inner dogleg need work as well.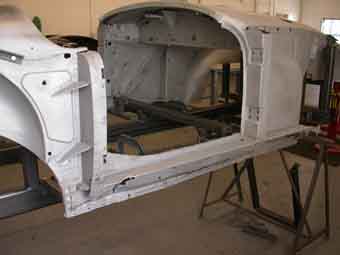 There is sime minor rust in the front footwell.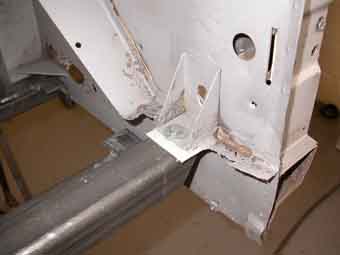 We cut away the center section of the sill in preparation for repairs.