MGA Twin Cam
In preparation for the sill repairs, we needed to fix the inner dogleg and bottom of the B-pillar.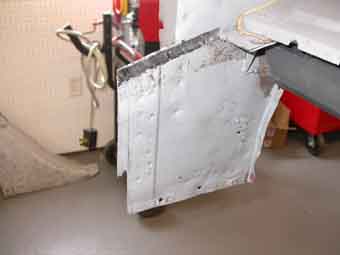 Both the inner dogleg and B-pillar had minor perforation which needed to be cut away.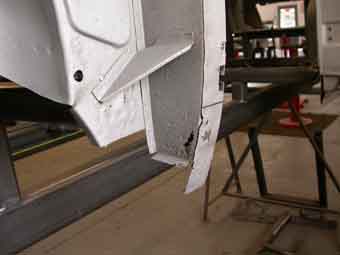 Once cut away, we were ready to fabricate repair pieces.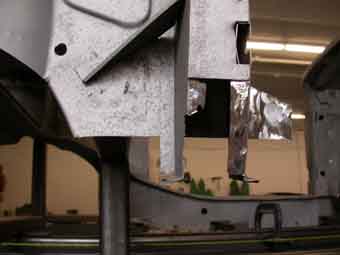 The repair pieces were tacked into place,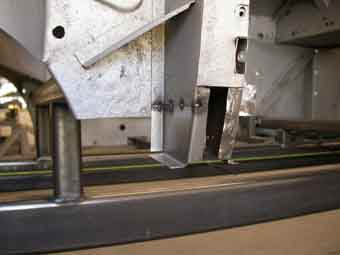 Then finisih welded and the welds ground flush.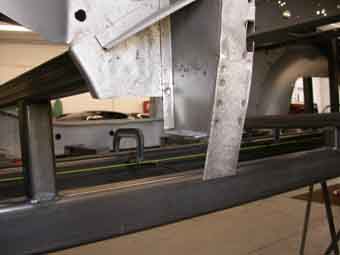 Then the inner dogleg was welded in, with welds again ground flush.