MGA Twin Cam
The car had been hit in the right front, and someone had lapped a used front part of a fender to the old fender, then brazed it in..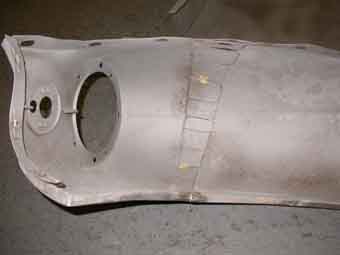 We undid the braze joints and separated the parts.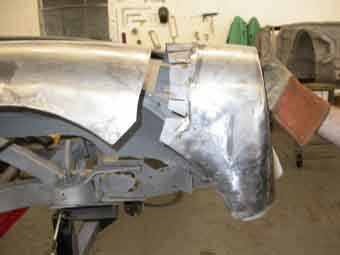 Then we fitted, marked, and trimmed the front portion for butt-welding.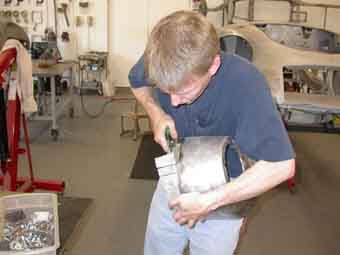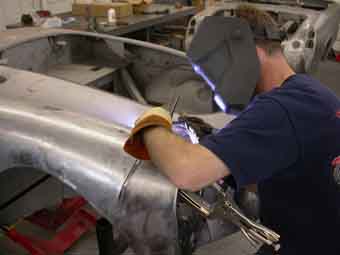 We butt-welded the two parts together using the TIG welding process.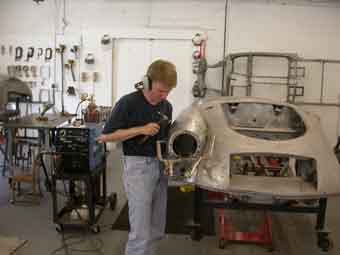 From time to time, we did a little hammer and dolly work to minimize warp.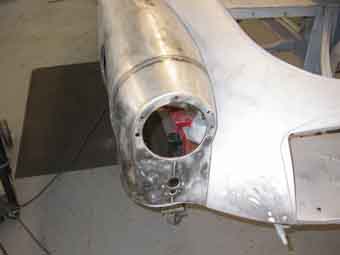 We finished the welding, then ground the welds flush. We still need to do a little more hammer and dolly work for some of the surrounding dings.