1934 Continental
After the DeVaux Auto Company went bankrupt, it was operated by Continental Motors (not to be confused with the upscale Lincoln). They built very few of these economy cars; fewer still remain. We're replacing the damaged grille teeth for one of these cars. We'll also be repairing many small details on both cars.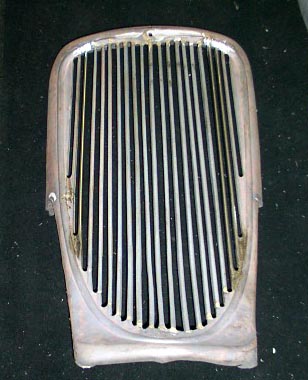 Someone had cut away all the grille bars in the past and poorly replaced them. We have made new bars are are replacing them one by one. The picture does not show it well, but three of the outer bars have been replaced.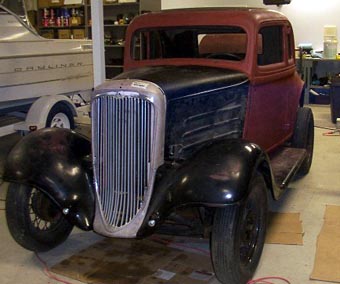 The owner has two of these rare cars. This is a 1934 five window coupe.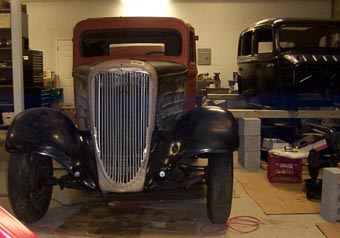 In the background, you can see the rust-free four door sedan body.