MGA 1600 MK II
While the body tub and frame of this car are very rusty, the fenders, doors, boot, and bonnet are in very good condition (not shown). We're going to use a better body tub for this restoration.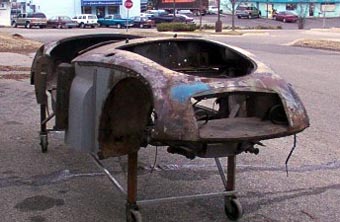 The previous owner had started a sheetmetal restoration. After cutting too much of the front tub away, it had lost its integrity.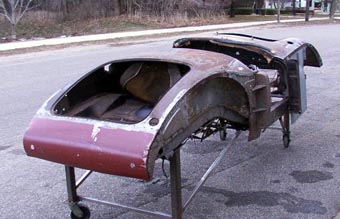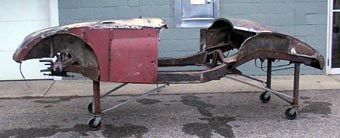 While we could repair this tub, it will be less expensive to use a better tub.