1974 MGB
The rear doglegs had some minor rust bubbles and needed replacement.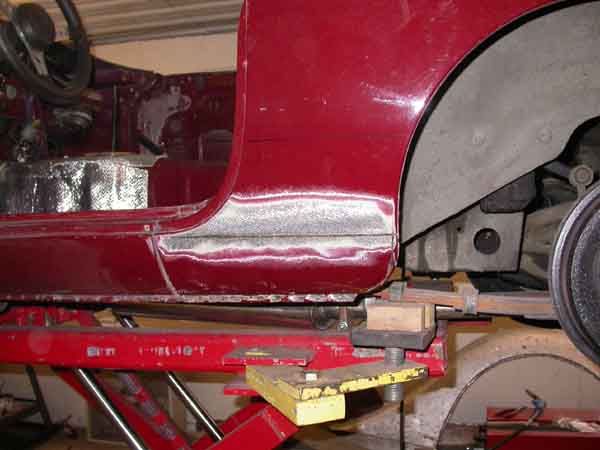 First we marked and cut the rusty part away.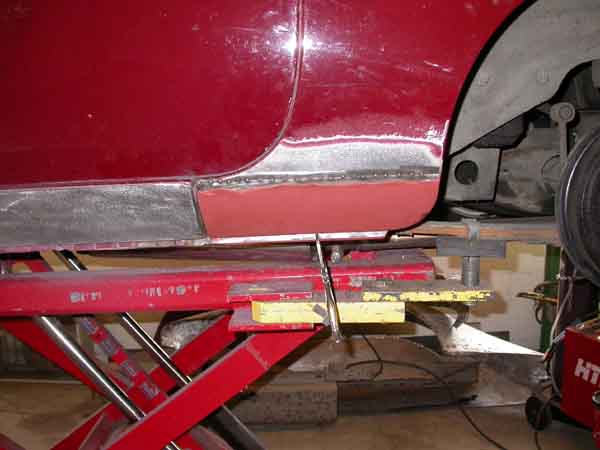 Next we fit and tack-welded a patch panel into place.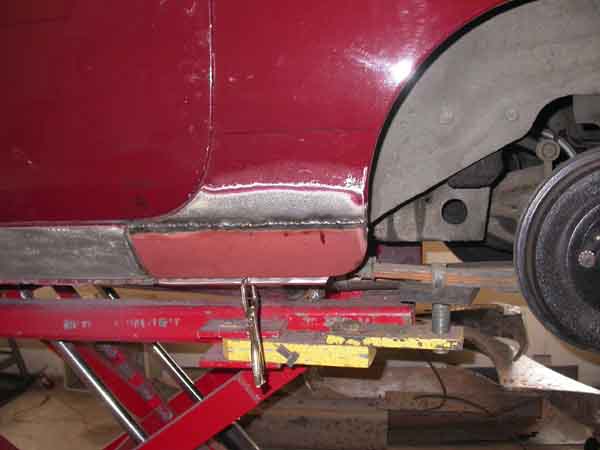 We finish-welded the panel, then ground the weld smooth.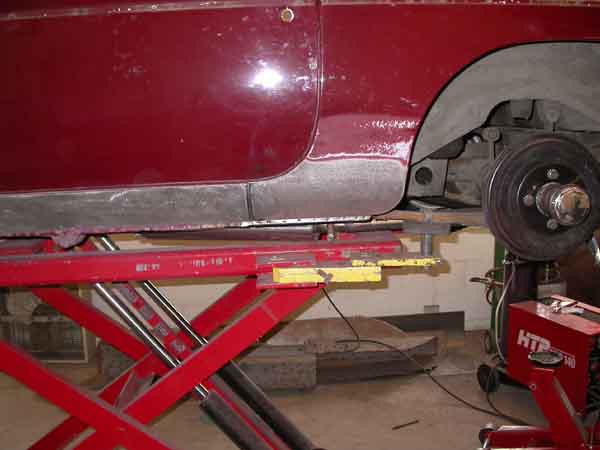 The finished repair had very little distortion--only a skim coat of filler will be necessary.