MGA Rocker Panel Repairs
Some aftermarket rocker panels need modification before fitting properly to MGAs. We've found that they are often 1/4" to 1/2" too long in height. We cut the rockers in half, remove the appropriate amount, then weld them back together.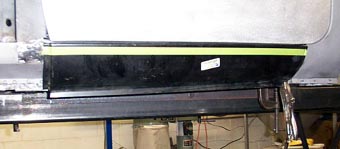 Here's a rocker panel being fitted. We've set it up for a 1/8" gap at the door, but it is too long at the bottom. The tape line near the top shows where it will get cut.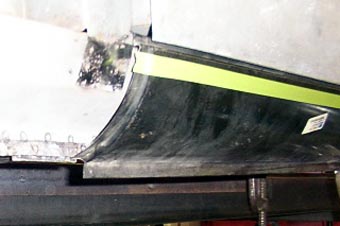 This view shows the height in more detail.

The rocker is cut apart.

We refit the rocker, then tack-weld the two parts back together.

Next it is finish welded using the TIG process.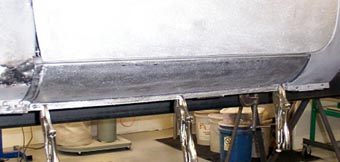 After grinding, fit and finish are perfect.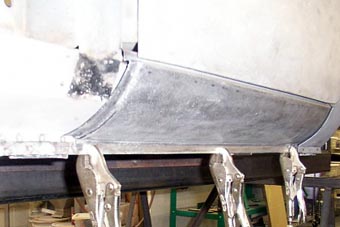 The detail shows the height is correct.