Miata-powered MGB/GT
This is a 1973 MGB/GT that is getting a ground-up rebuild with several upgrades. Most significant is the installation of a 1994 Mazda Miata DOHC fuel-injected 1.8 liter engine and 5-speed transmission. The car will also get power brakes, windows, and locks.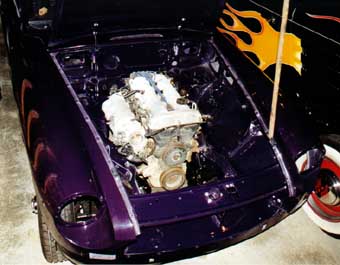 The engine mounts were built during the test fitting of the engine. The engine is currently out of the car for painting, polishing, new seals, and a new timing belt.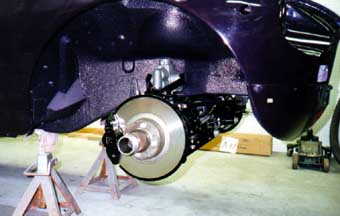 Just about everything is new or rebuilt on the car, including the front suspension.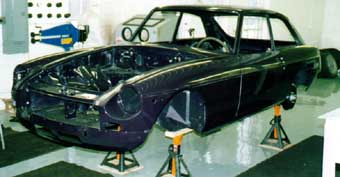 The car is painted Black Tulip, a factory correct color used only in 1974.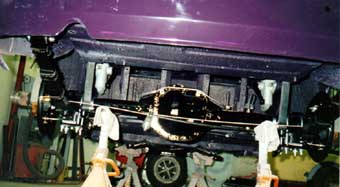 The rear suspension and brakes are all new.