Miata-powered MGB/GT
Here are some of the details of the Miata conversion.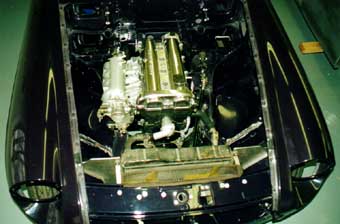 The engine is back in the car for one more test fit. The engine is painted, the valve cover polished, and many other parts are powder coated. The engine will be removed once more in order to repaint the engine bay.

The crossmember was notched for oil pan clearance. Also, the rack was moved forward to clear the front pulley on the engine.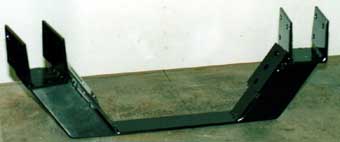 This motor mount crossmember was fabricated. It bolts to the subframe right behind the front suspension crossmember.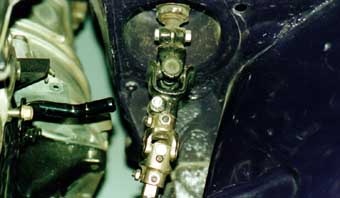 Because the rack was moved forward, a second U-joint was added for length and geometry.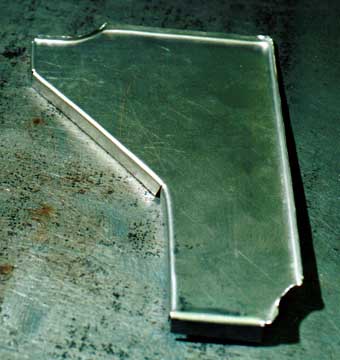 A 1977-80 style radiator and fans were installed. To do this, this radiator mount was built using a hammerform.