Miata-powered MGB/GT
We're getting very close to making this thing run and stop!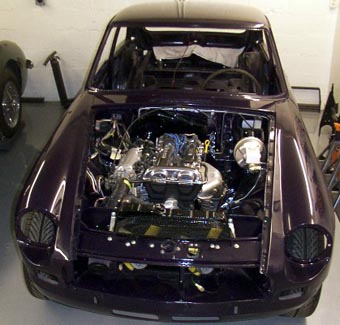 The engine is back in for the last time. We've plumbed the brakes and clutch. The throttle linkage, exhaust, and most of the cooling system are sorted out. We've got the engine management wiring roughed in and will be finishing that next.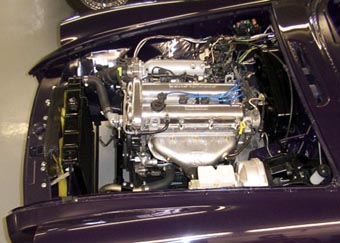 We've updated the car to use a stock 1977-80 MGB master cylinder and booster. We've also polished, painted, or powder coated everything so it will look nice for a long time.