Miata-powered MGB/GT
We finally took the Miata-powered MGB to the dyno to see how much power it's making at the wheels. We made a peak of 109 HP. The graphs below compare it to other MGB powerplants.
This graph shows the Miata-powered MGB/GT as the blue line (109HP peak). The green line is a stock, well tuned dual carb MGB (62HP peak). The red line is a 1978 MGB with a Moss supercharger running a ported head, 270 cam, and increased boost (11 lbs)(116HP peak).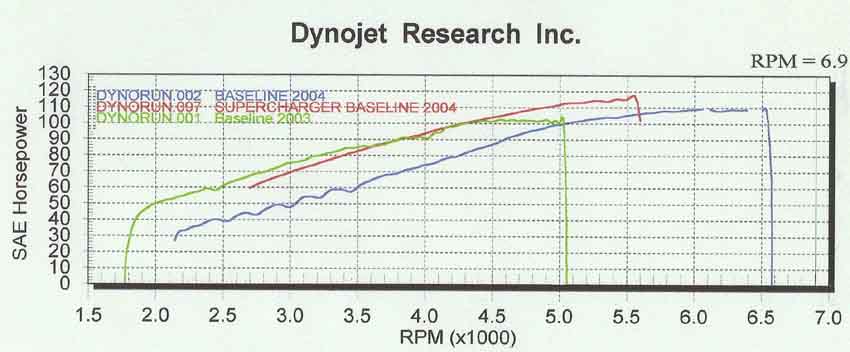 This graph compares the same Miata-powered MGB/GT (blue line, 109HP peak) to the same supercharged MGB (red line, 116HP peak) to a MGB with a Buick 215 V8 conversion (green line, 102HP peak). The V8 conversion was a stock, rebuilt Buick. No performance modifications were made to the Buick engine except a 4bbl carb and electronic ignition conversion.