Miata-powered MGB/GT
We cleaned up the wiring. We have an engine management harness that is based on the Miata OEM harness. It is tied to a slightly modified stock MGB/GT harness.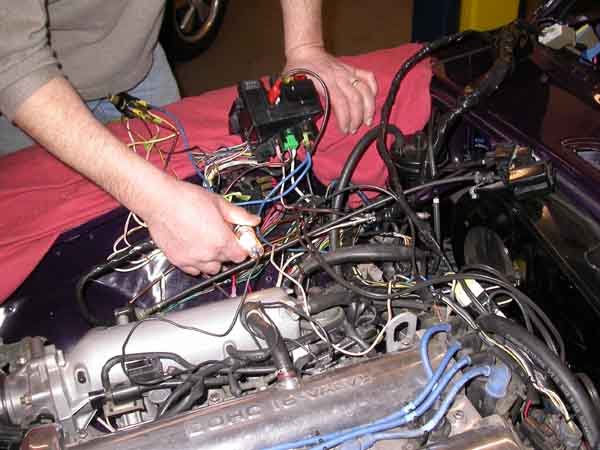 Since we relocated several components, we had to re-route many of the engine management wires. Some needed to be shortened, others lengthened. This was pretty tedious, time consuming work.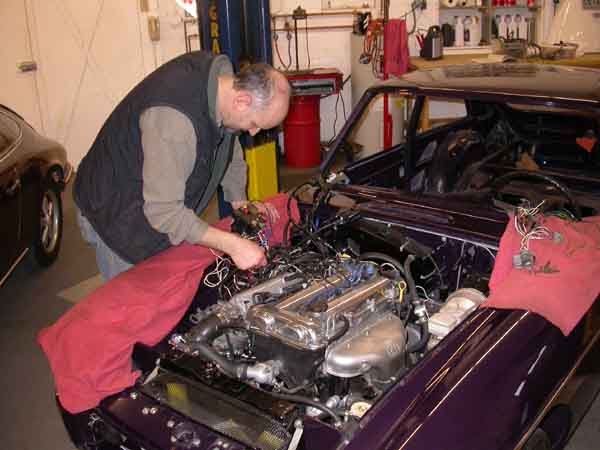 We carefully tested everything as we went along.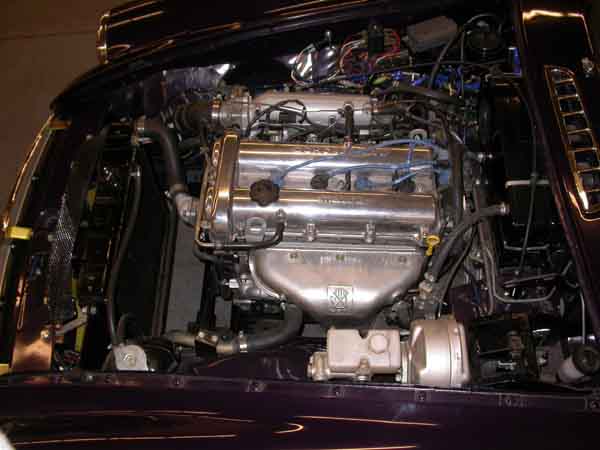 When finished, it looked like a factory installation.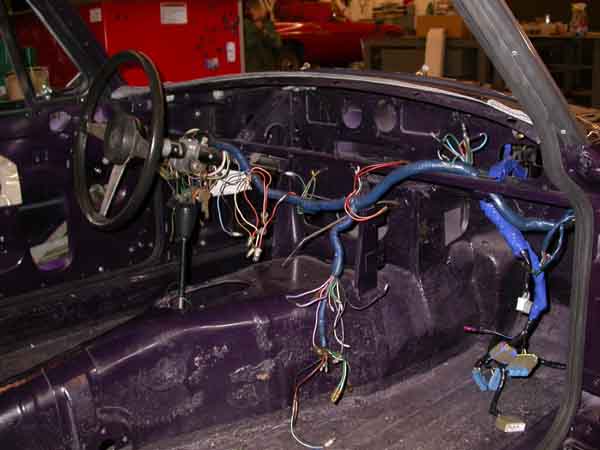 We did similar things under the dash. The MGB/GT dash harness is separate from the engine management harness (lower right). They are tied together with the ignition circuit in the engine bay.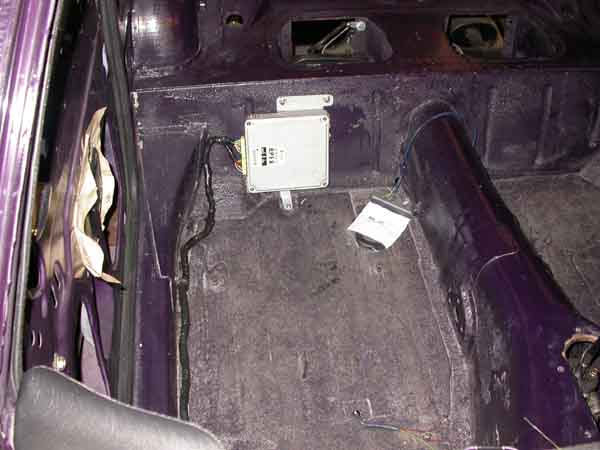 In a Miata, the computer is behind the passenger seat, so we put it in the same spot on our MGB/GT.