Mini Cooper
The front end was collision and rust damaged. A complete new front end is being fitted.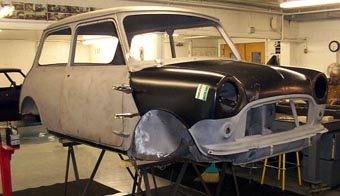 The pictures show the front end test fitted. There is still much work to be done before any welding can happen.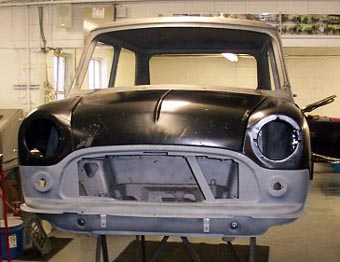 The bonnet needed some reshaping and the gaps at the fenders were originally over 1". At this point, they are much more reasonable.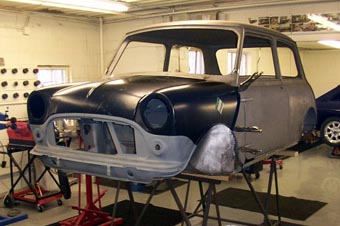 The clamps at the fender edge show where the spot welding will occur.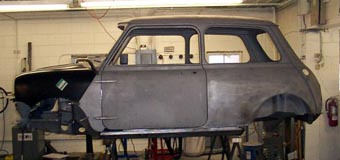 The door fit is pretty good, but still needs some adjustment at the back of the window area.