Mini Cooper
We then test fit the roof and measured many, many times.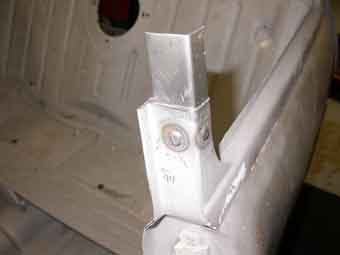 Before fitting the roof, we slipped these fabricated reinforcements into the A- and B- posts We rosette welded them about an inch from the seam of the butt-weld joint area.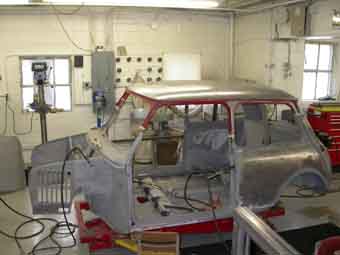 We then began the tedious job of test fitting, measuring, cutting, and test fitting again.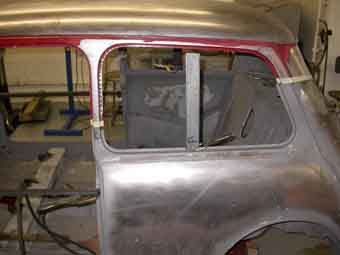 We had previously made up fixtures to properly set the window openings.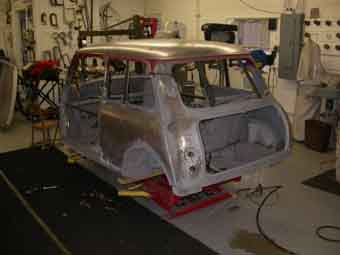 Here you can see some more of the fixtures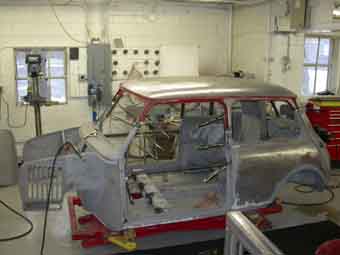 We used a lot of our clamps through the process!