MGA 1500 Chassis
This MGA 1500 Chassis came in for a full restoration.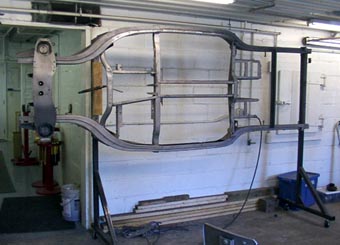 We always mount chassis sideways on our stands to make the repairs. This way, we have good access for quality welding. The stands can be reversed so we can do each side of the chassis.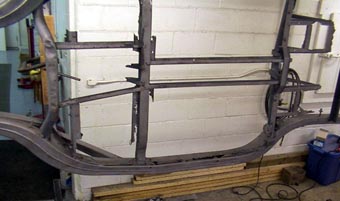 There was rust and other damage to the chassis.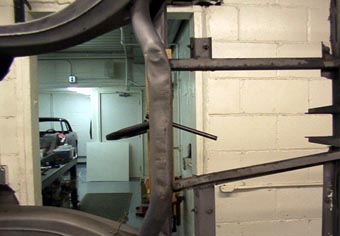 The center tube crossmember was dented.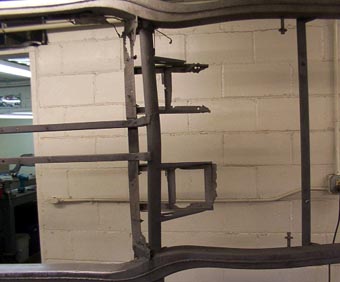 The battery trays were rusted out.