MGA 1500 Chassis
These pictures show square tube crossmember being replaced along with some floorboard rails.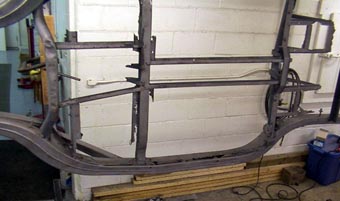 The square tube crossmember had some pretty bad rust, so we cut it out.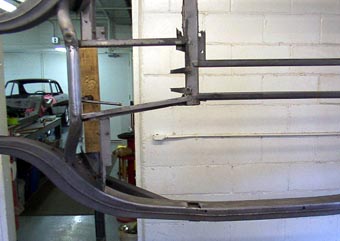 We only do one side at a time to keep the frame straight.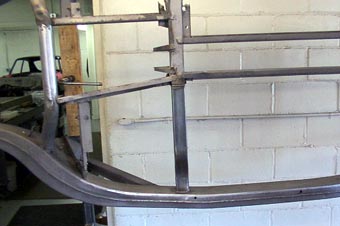 We fit and welded the crossmember in.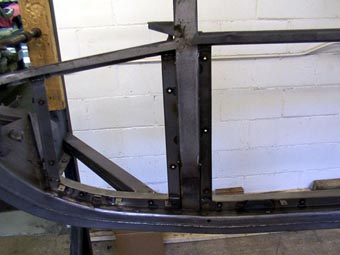 Then we added the floorboard rails.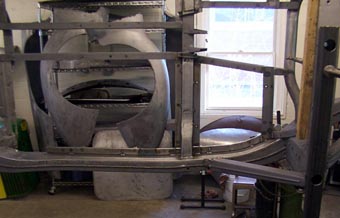 This shows the top view of the repairs.