MGA 1500 Chassis
These pictures show the front frame extension repairs.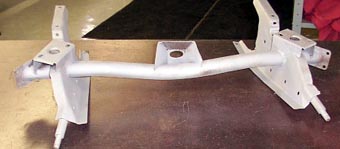 It's not clear in the pictures, but this was extremely bent and damaged.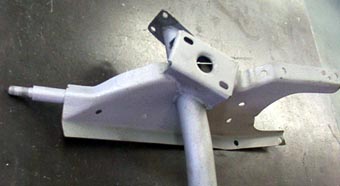 Both front bumper mounts were bent greatly, the center tube was bent, and the swaybar mount area was damaged.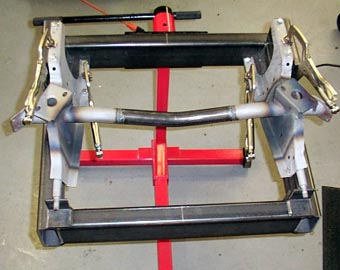 After some hammer and dolly work, plus a little "heat treating," we replaced the center tube using our fixture.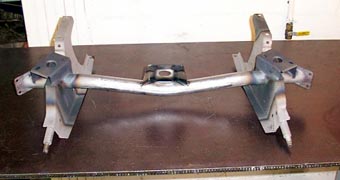 The finished extension is 100% accurate for fit and just needs touch-up sandblasting and a coat of color.