Triumph TR6
We had to make a few repairs to the inner sills and floorpan extensions. Then we weled the sill on with our computer-controlled spot welder.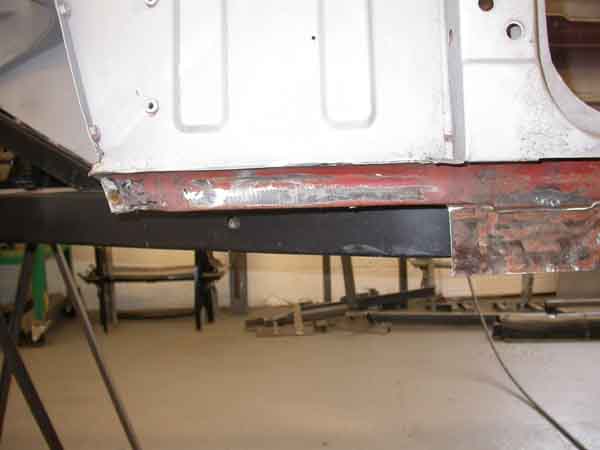 We fabricated a repair piece for the floorpan extension, which forms the inner sill.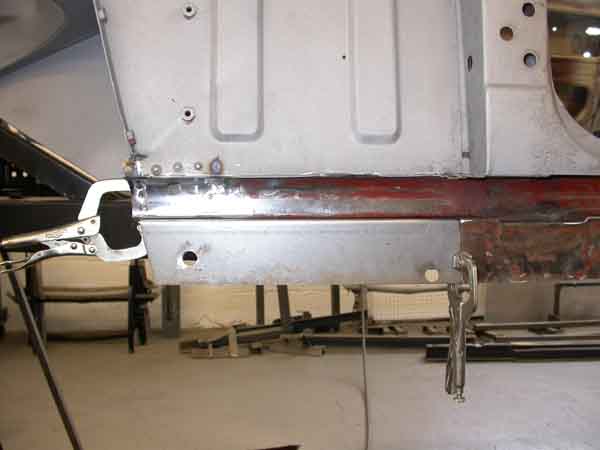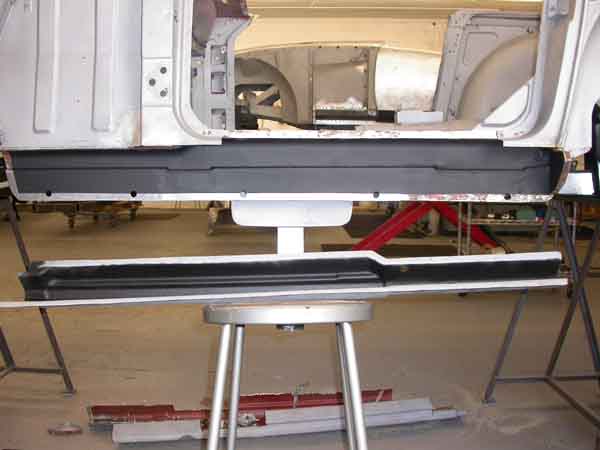 Everything was rustproofed before welding. After welding, we go back and rustproof again.