Triumph TR6
The lower portions of the front fenders had some pinholes. Since patch panels are not available for these, we fabricated them.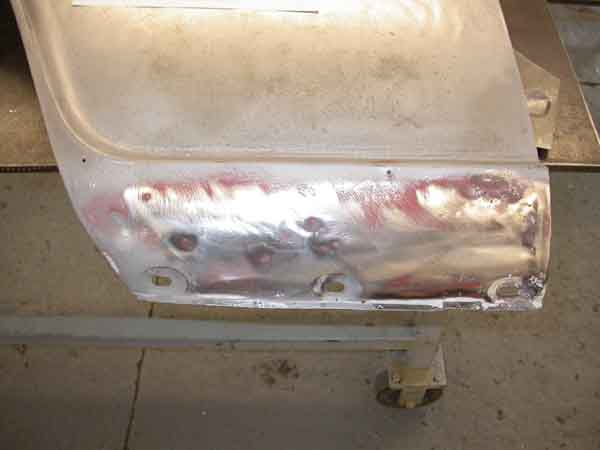 We made a hammerform to form the dimples for the bottom mounting bolts.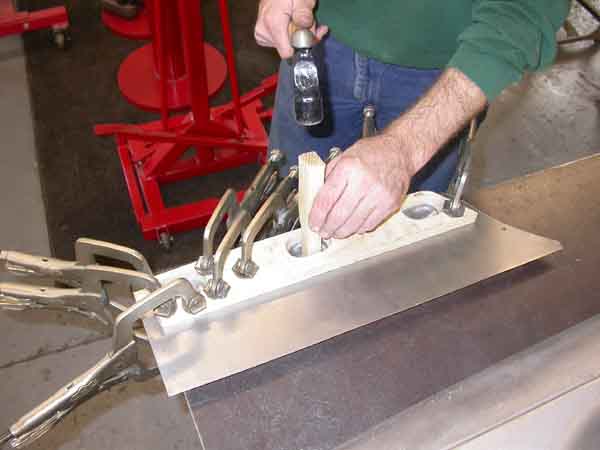 After hammering, the dimples looked great.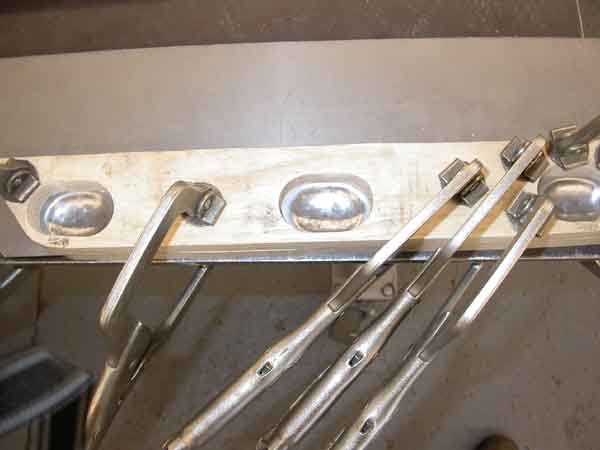 We cut away the old panel in preparation to weld in the new part.