Triumph TR6
There were some pinholes in the sills. We decided there were enough problem areas to replace the sills.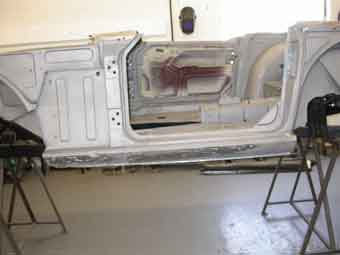 Barely visible are the pinholes, especially in the front.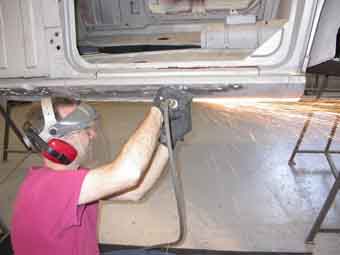 We rough cut the sills away with a die grinder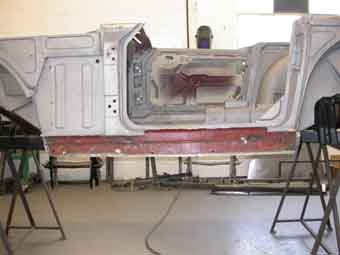 The inner structure looked good.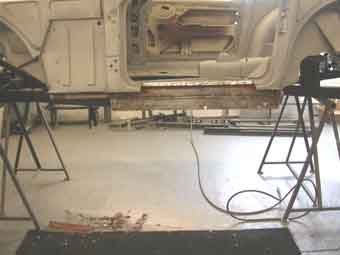 We had to cut a little bit of the inner structure away for repair.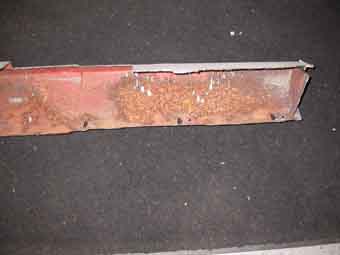 The pinholes look much worse from the back side!