MGA Twin Cam Chassis
This is a rust free MGA Twin Cam chassis that has some collision damage to the rear.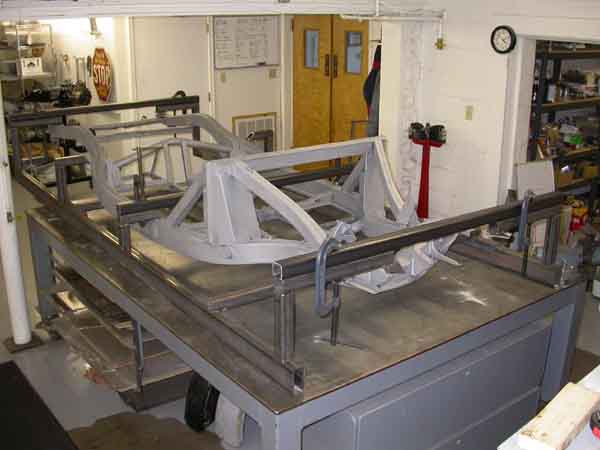 We first mounted the chassis in our jig to check its dimensions.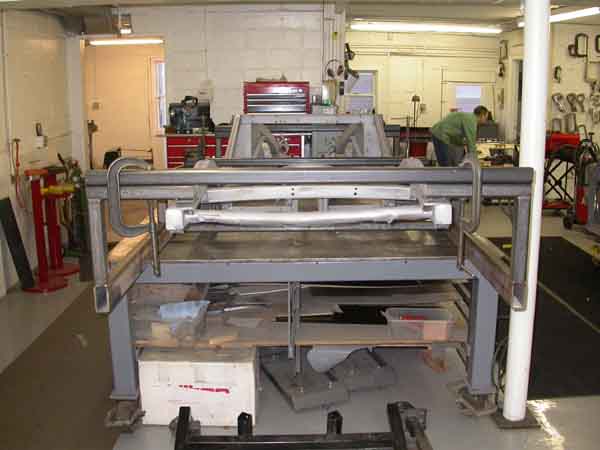 The rear has been bent from a collision. The left side is bent down approximately 1/2", while the right side is bent up slightly. Both the round tube rear crossmember and the gas tank crossmember have been bent and will be replaced.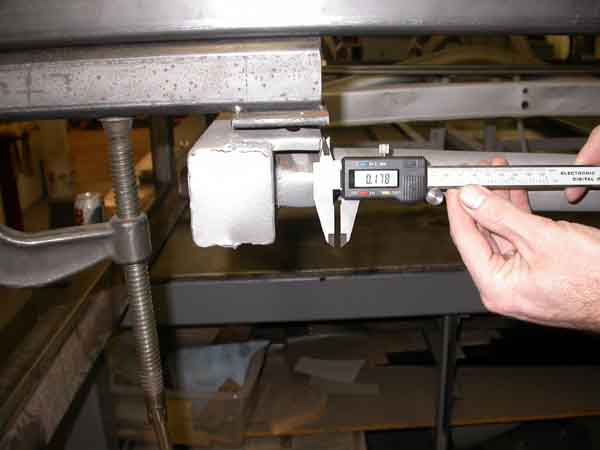 The left frame rail is pushed over sideways to the left by less than 1/4"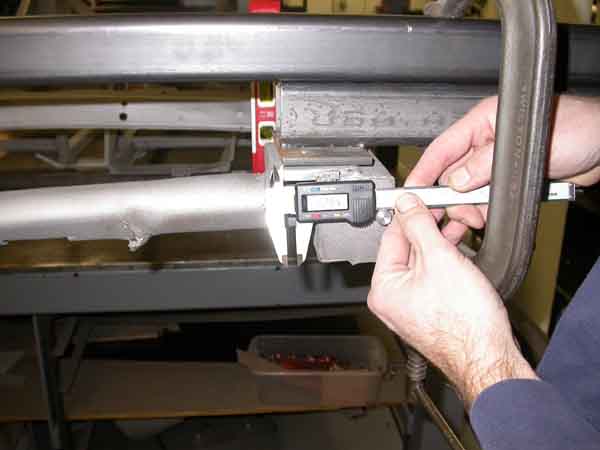 The right frame rail is also pushed sideways, a little more than 1/4".