MGA Twin Cam Chassis
Here are some pictures of the finished chassis, before and after a coat of primer.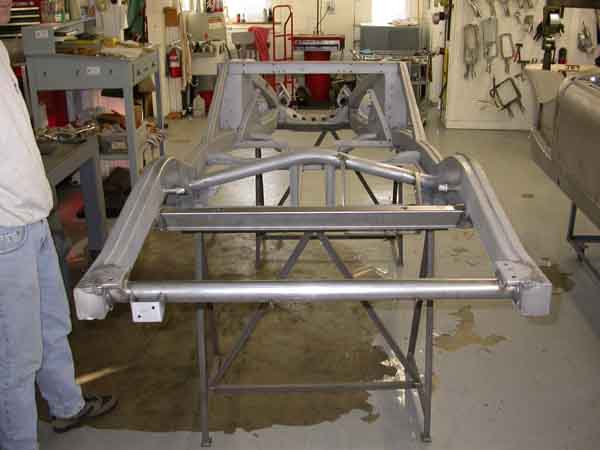 This shows the two rear crossmembers we replaced.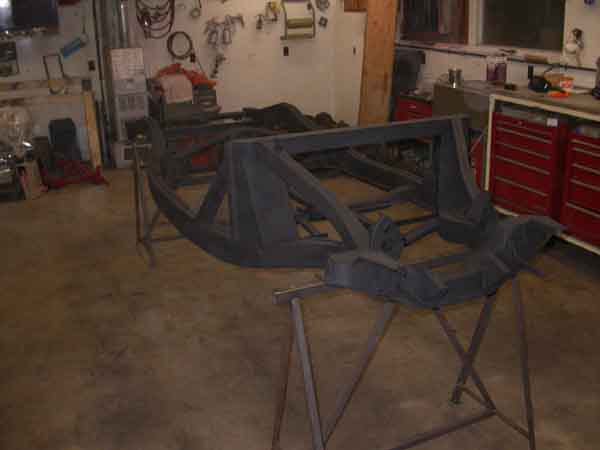 We primed the chassis using a black primer so that it would not contrast with the topcoat if scratched.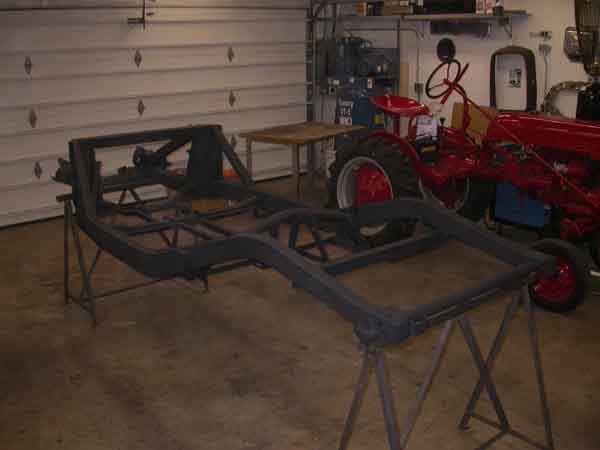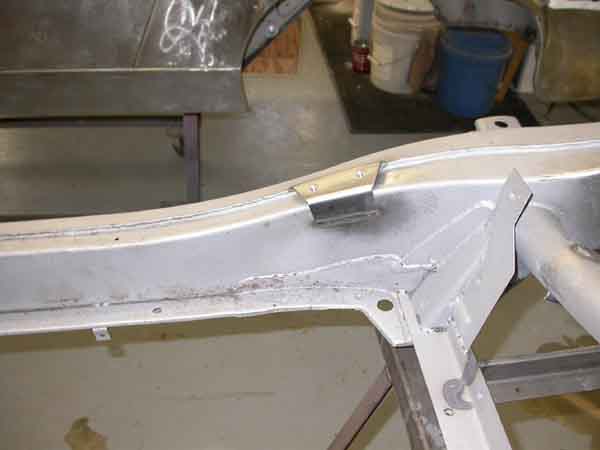 We welded seatbelt mounts to the chassis using Todd Clarke's kit.