Our building is 12,000 square feet divided into three main rooms, the main shop, the storage area and the "dirty room".


We spend most of our time in the 3200 square foot main shop, which can hold about 8-9 cars at a time.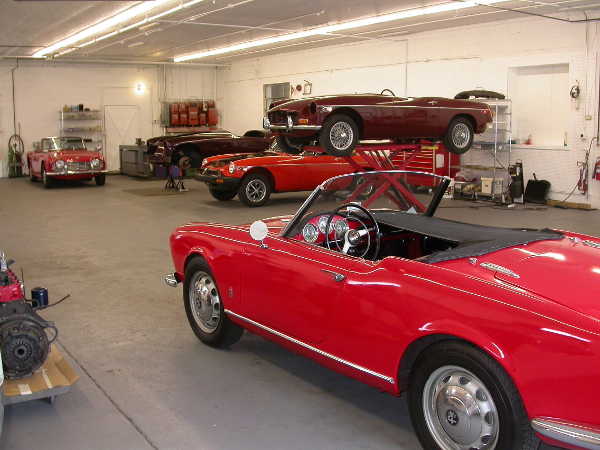 The front part of the shop has our main hoist for service work, plus a bay and some space for additional service.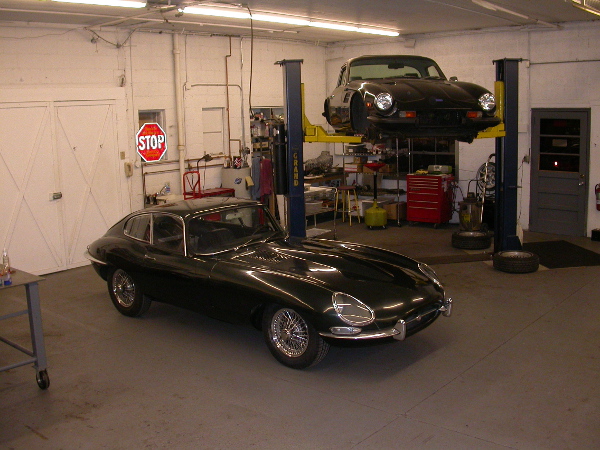 The back section holds our other hoist, which is used for longer term or restoration work.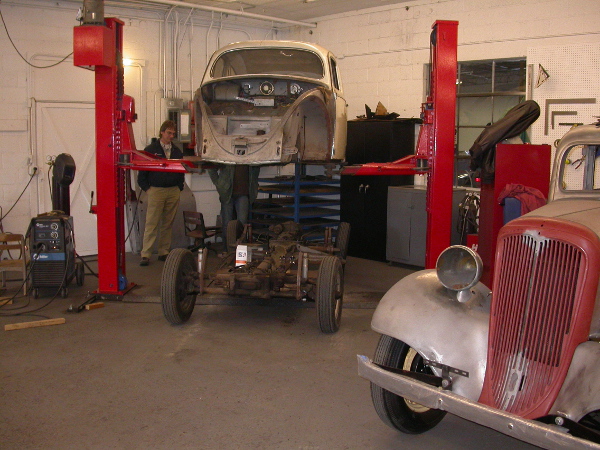 Also in the back section is the sheet metal area, with our welders, english wheel, brake, shear, planishing hammer, bead roller, and many other tools for advanced metalwork.