Office
Always messier than it should be, the office houses customer records, a small library of car books and manuals, and some display parts.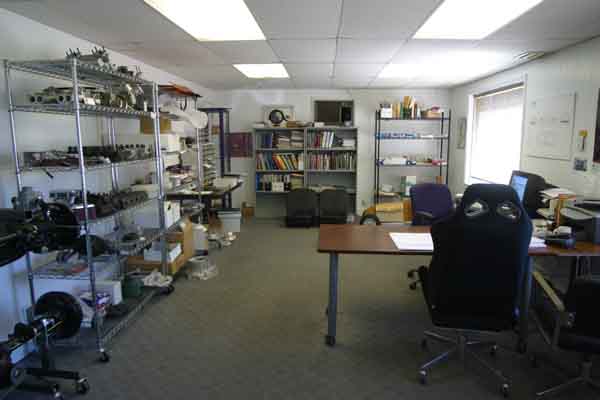 Many of these parts are used for seminars such as Tuning for Speed or our restoration seminars.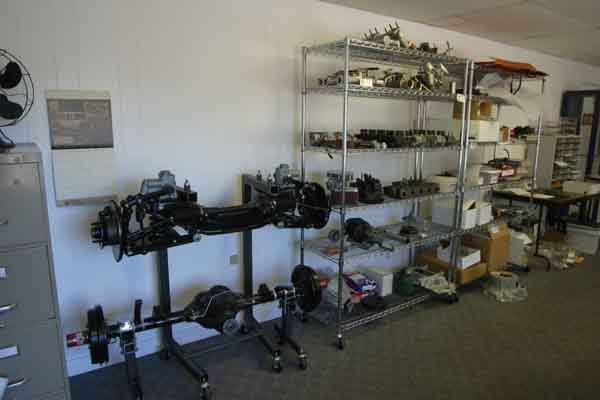 Thanks for taking our on-line tour. Stop in to see the place in person sometime!