Eclectic Motorworks is a specialty/restoration shop located in Holland, Michigan. Committed to providing quality services related to repair and restoration, we specialize in sheet metal restorations, welding, electrical work, and performance tuning for an eclectic mix of vehicles.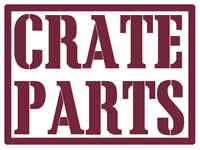 Upcoming Seminars and events! (For more information visit our Events page)
November 7-8, 2015 - MGB / Unibody Rust Repair & Welding - FULL - taking registrations for wait list
Eclectic is currently selling 2 brand-new MGA front fenders. For more details, go here!
Recent Work
1930 Ford Model A - Carburetor Work
1977 Rolls Royce Silver Wraith II - Carburetor Work
1966 Norton Atlas - Revival and restoration
1946 Ford Super DeLuxe - Front brake service
1971 Honda CB350 - Revival and modifications
1957 MGA 1500 - Suspension work and other service
MGA with Supercharged 1800 MGB Engine- Restoration and Assembly
Rockwell Model 20 Vertical Band Saw
1980 Volkswagen Bus- Engine Mechanical
1952 MGTD Race Car- Collision repair
Citroen 2CV - Mechanical and bodywork
Ron Covell Workshops
1967 MGB/GT - Restoration and Miata Swap
Rust Repair & Welding Seminars
Other Work